Version
Download

27

File Size

4.00 KB

File Count

1

Create Date

June 19, 2018

Last Updated

August 28, 2018
Volume-3 Issue-11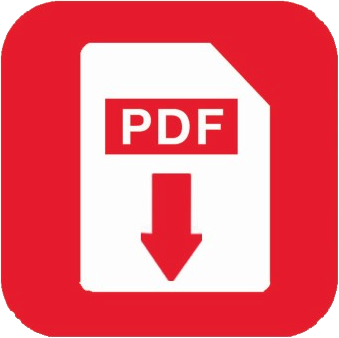 Download Abstract Book
S. No

Volume-3 Issue-11, August 201

8, ISSN: 2347-6389

 (Online)




Published By: Blue Eyes Intelligence Engineering & Sciences Publication Pvt. Ltd.

Page No.

1.

Authors:

Baadal Singh, Bhavana Arora

Paper Title:

Role of Mobilization In A Construction Project

Abstract: Operational issues are involved in every business, and the construction industry is no exception. Most of the project management issues that impact a project arise from associated uncertainties. The Indian construction industry is a growing industry, driven by major projects across the country. There are a number of problems in the construction industry in India that are attributed to various factors. The proposed work would deal with a niche study of the difficulties and criticalities involved during the project mobilization phase of a construction project. This paper presents the factors influencing the mobilization period for 19 projects and its impact on the project timelines and profit margins this also provides a Primavera schedule & Checklist to be followed for mobilization period of the project. The mobilization phase of the project is the most important phase to build the momentum of the project. The right and time bound start can drive the project in a much more efficient manner wherein not only the future delays can be arrested but also it acts as an image builder for the contractor. The mobilization can impact the project not only in terms of delays but also in terms of the costs involved. While delayed mobilization of some equipment may lead to the delay of progress of activities, early mobilization of the same equipment may lead to additional costs involved in handling and storage. It is thus very essential to plan the mobilization activities in sync with the construction sequence. There are many kinds of risks involved in the construction projects because of the large amount of time and cost involved in them. These include but not are limited to timely deployment of staff, labour, machinery, materials, vendors and subcontractors, obtaining all the necessary licenses, permits and clearances, generation of project schedule and pre-start estimate, setup of all the infrastructure works for the site staff and labour etc..

Keywords: Impact of Mobilization on Project, Schedule for Mobilization, Checklist for Mobilization. 


References:

Kashiwa M Bulaya, Party construction, organisation, administration, and mobilisation

Agapiou, A., Clausen, L.E., Flanagan, R., Norman, G., Notman, D.,The role of logistics in the materials flow control process (1998) Construction Management and Economics, 16 (2), pp. 131-137.

Jha, K.N., Iyer, K.C. Critical determinants of project coordination, (2006) International Journal of Project Management, 24 (4), pp. 314-322

Bell, L. C. & Stukhart, G. (1986). Attributes of Materials Management Systems. Journal of Construction Engineering and Management, 112(2), 14-21

Kini, D. U. (1999). Materials Management: The Key to Successful Project Management. Journal of Management in Engineering, 1999, 30-34.

Zhang, G. and Ruwanpura, J.Y. (2008). "An Efficient Construction Materials Management Model to Improve Site Labor Productivity" Proceedings of CIB Joint International Symposium 2008, Nov, Dubai, UAE.
https://ijaent.org/wp-content/uploads/2017/09/IJAENT-BG.png
0
0
IJAENT Journal
https://ijaent.org/wp-content/uploads/2017/09/IJAENT-BG.png
IJAENT Journal
2018-06-19 06:17:33
2018-08-28 10:11:59
Volume-3 Issue-11